Forge Blow Off Valve for VW, Audi, Seat & Skoda 1.5 TSI
Product Description
The Forge Motorsport FMDV22 Blow off valve kit now fits all engine variants, please identify from the images below whether you require the extra breather adapter for you application.

If your engine bay is the same as shown above then you will require the aditional breather adapter so please make sure to select 'Yes' on the Breather adapter dropdown option.

If your engine bay is the same as shown above you do not require the additional breather adapter, please make sure to select 'No' on the dropdown option.
As the engine does not have a diverter valve fitted as standard, Forge have developed a twin piston dump valve that not only gives you an incredibly loud sound when lifting off the throttle, but also increases the throttle response during gear changes by reducing turbo lag. It has been designed to help the turbocharger maintain its rotational speed ready for when you accelerate, whilst also taking the strain away from the impeller. Without removing this stress from your turbo, it could cause premature failure. Especially on engines and modified vehicles.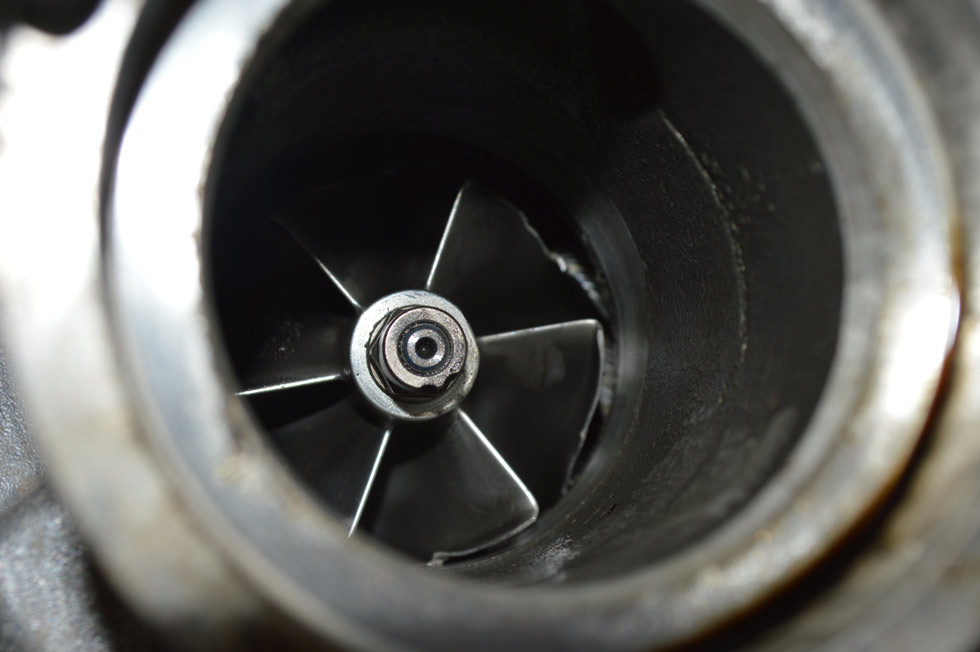 This valve kit allows the fitment of our fast response blow off valve preventing turbo surge and prolonging the life of your engine's turbocharger.
The kit includes all of the necessary hardware and step by step installation instructions for any car enthusiast with appropriate garage tools to fit at home, in just a couple of hours!
Due to the exposed position of the OEM boost pipe and the nature of heat cycle, the plastic that the OEM pipe is made from can deteriorate over time, becoming brittle and susceptible to boost leaks. This kit totally replaces this plastic pipe from turbo to manifold with a silicone hose (available in a choice of colours!).
Highlights:
CNC machined billet couplers and components

CNC machined twin piston Forge valve

Three hose options: red, blue, or black (Custom available but will incur a 50% non-refundable deposit and a lead time of 8-10 weeks)

Forge valve will not bring on any check engine lights (EML) 

The hose has a quality inner lining of modified silicone known as 'Fluorosilicone'. This means that the hose will stay bright and vibrant, and will not deteriorate over time.

 

Forge Motorsport lined hoses are suitable to be used with modern long-life coolants, Organic Acid Technology coolants (O.A.T.) and oil mist.

 

The construction of the hose has been engineered to exceed that of the OEM fitments, the Forge Motorsport hose will enhance any engine bay both technically and aesthetically.

The hose from this kit replaces OEM part numbers 05E.145.673.E and 05E.145.674.E

We cannot guarantee that this product will fit with all aftermarket intakes.

Lifetime warranty.
In the Box:
1 x Atmospheric Dump Valve
1 x Boost Tap/Take Off (Including Cork Gasket and Screws)
 Throttle Body and Turbo Couplers
1 x Silicone Hose (Red, Blue or Black)
3 x Hose Clamps
All fixings and fittings
1 x Roll of Vacuum Tubing
1 x Wiring Loom Extension
1 x Forge Sticker
Cancelled Orders 
Any items ordered then subsequently cancelled by the customer before delivery will incur 10% handling fee and will receive the remaining balance within 14 working days
Do we ship abroad ?
Yes we do, to almost anywhere in the world though remember the postage is often high when shipping anything bulky. Most bulky items we export will go by UPS so you can track the package online, Delivery times vary due to stock and import checks.

However there are a few countries we do not ship to, some of these include: Thailand, Malaysia, Indonesia, Russia, Nigeria, Macedonia, Syria, Ukraine, Lebanon. 

Why is postage on bulky items to some countries expensive compared to some other companies ?
For both yours and our safety we use well known couriers such as DPD Local and UPS for shipping, then we know exactly where it is in the world at any time and we know its going to arrive safely. We can now ship using standard post on some items, however using all methods you may incur import charges when you receive the goods for which we cannot be responsible for. 

How do I place an order if I live within the UK ?
You can either order here in our online shop or you can phone us or email us, using the following number/address are below.
Phone: +44 (0)1945 429000
email: maxtremestore@hotmail.com 


How do I place an order if I live outside the UK ?
You can order online or by phoning or emailing us.
Phone: +44 (0)1945 429000
email: maxtremestore@hotmail.com
Yes we offer free fitting on most Milltek Catback systems, Just select the option at the checkout
No, Due to our Public Liability Insurance we do not fit any customer supplied parts.
.
Yes depending on how long the job will take and if you are happy to wait, We have a waiting area inside our reception
Yes, But please be aware most exhaust systems will not fit in the back of the car it is being fitted to! We will help cut the exhaust into sections to aid you taking the system back with you. We allow 7days for collection of your old exhaust, after this time we will dispose of the system.